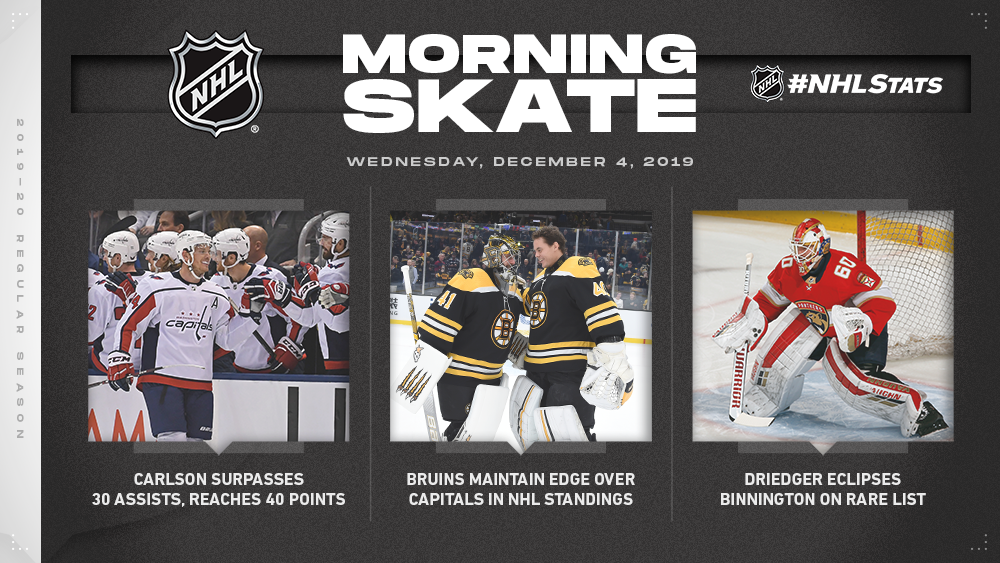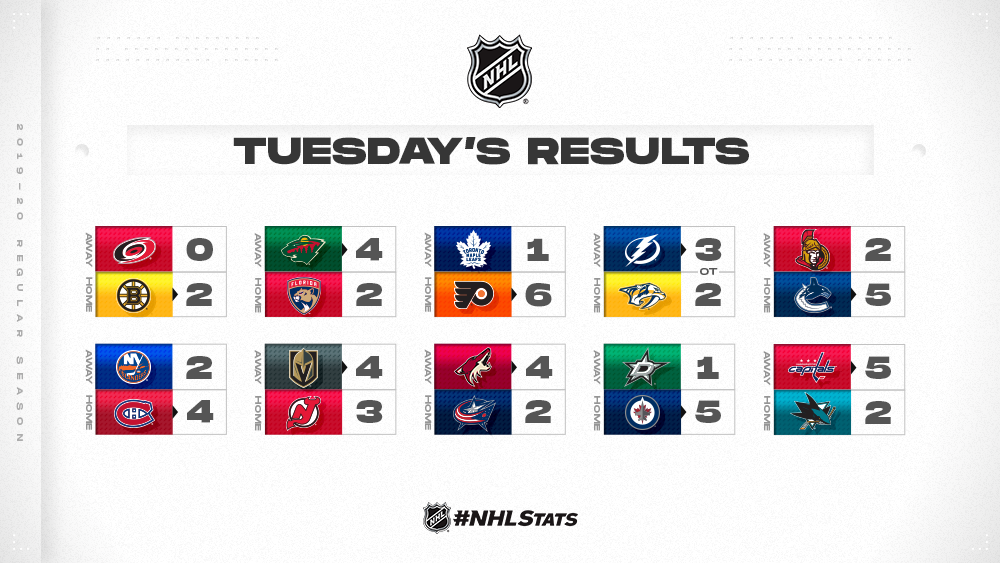 THREE HARD LAPS
* John Carlson became the sixth player (and first defenseman) to reach the 40-point mark in 2019-20. Only one other season since 1990s ended featured as many 40-point scorers through the first 433 games, which was 2005-06 (Jaromir Jagr, Jason Spezza, Daniel Alfredsson, Peter Forsberg, Dany Heatley, Eric Staal and Joe Thornton).
* The League-leading Bruins extended a plethora of streaks to maintain their edge over the Capitals for first place in the NHL standings.
* Chris Driedger became the ninth goaltender in League history to post a shutout streak of at least 89 minutes from the first start of his NHL career – a feat last achieved by Jordan Binnington before backstopping St. Louis to a Stanley Cup.
CARLSON ECLIPSES 30 ASSISTS, REACHES 40-POINT MARK IN CAPITALS' 20TH WIN
Capitals defenseman John Carlson (1-2—3) recorded his sixth three-point game of the season to eclipse 30 assists and reach the 40-point mark (9-31—40 in 29 GP).
* Carlson, who leads all blueliners in scoring this season, became the first defenseman to reach the 40-point mark in 29 or fewer games since Calgary's Al MacInnis in 1990-91 (11-30—41 in 29 GP). Aside from Carlson and MacInnis, only three other blueliners in NHL history have recorded 40 points in a season through 29 or fewer games: Bobby Orr (6x), Denis Potvin (2x) and Paul Coffey (1x).
* Carlson, who is expected to appear in Washington's next contest, is one three-point outing shy of the most by a defenseman through 30 team games in a season (7) – achieved by Orr in 1971-72 and 1974-75.
* The Capitals (20-4-5, 45 points) required 29 or fewer games to record their 20th win in a season for the third time in franchise history, following 1991-92 (28 GP; 20-8-0, 40 points) and 2015-16 (28 GP; 20-6-2, 42 points).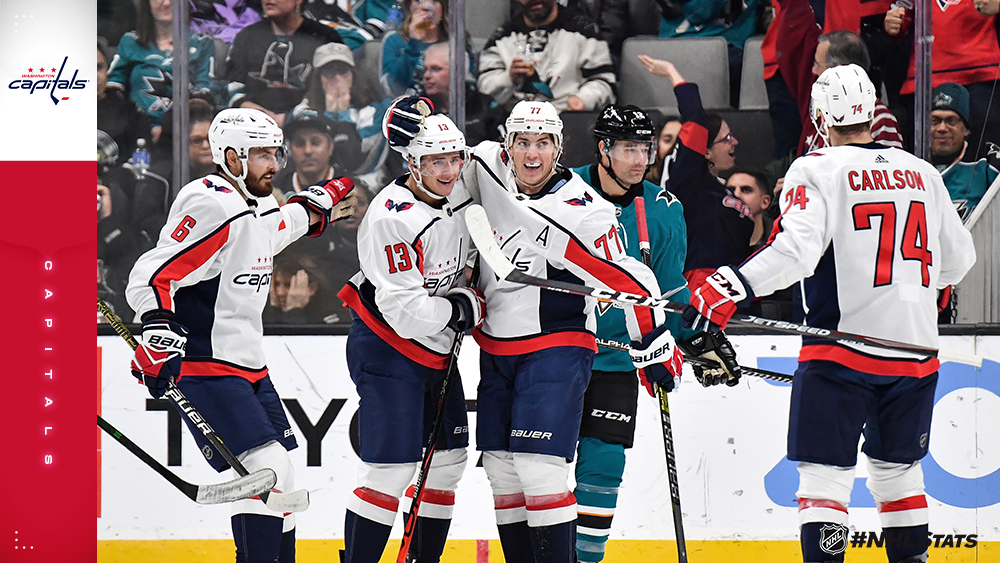 LEAGUE-LEADING BRUINS REACH 20-WIN MARK, EXTEND STREAKS
Jaroslav Halak turned aside all 24 shots he faced in his 500th career regular-season appearance as the League-leading Bruins (20-3-5, 45 points) reached the 20-win mark in their 28th game of 2019-20. Boston required 28 or fewer contests to record its 20th win in a season for the fifth time in franchise history.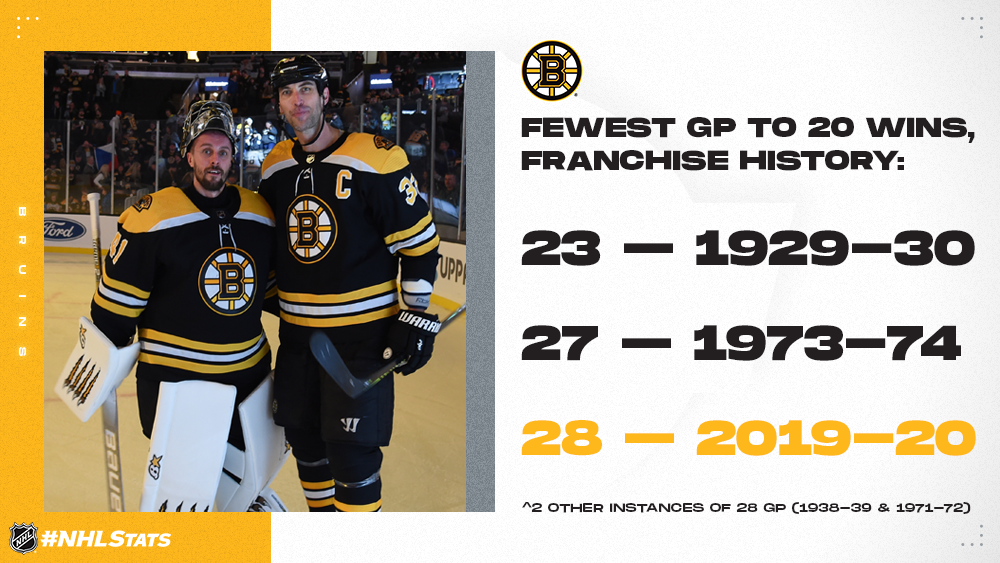 * The Bruins extended their win and point streaks to eight and 12 games (9-0-3), respectively. Boston moved to 12-0-4 (28 points) at TD Garden in 2019-20, its second-longest season-opening home point streak in franchise history behind a 21-game run in 1973-74 (19-0-2, 40 points).
WILD, FLYERS ALSO EXTEND STREAKS
The Wild and Flyers also earned wins to extend streaks:
* Kaapo Kahkonen made 44 saves to establish a club record for most in a game by a rookie and help Minnesota extend its point streak to 10 contests (7-0-3), their fourth all-time double-digit run and longest since a franchise-best 13-game stretch from Dec. 2-29, 2016 (12-0-1). Kahkonen, who debuted on Nov. 26 (3-2 W at NJD), became the fifth goaltender in franchise history to earn wins in each of his first two career appearances (also Josh Harding, Niklas Backstrom, Anton Khudobin and Matt Hackett).
* Travis Konecny (1-1—2) scored one of five unanswered Philadelphia goals in the third period as the Flyers extended their home point streak to 11 contests (7-0-4), their longest since a 14-game run from Nov. 16, 2008 – Jan. 10, 2009 (12-0-2). Konecny (69-82—151 in 261 GP) became the 13th player in franchise history to eclipse 150 career regular-season points before turning 23, a feat last achieved by Simon Gagne (87-110—197 in 270 GP).
PANTHERS GOALTENDER DRIEDGER JOINS RARE COMPANY
Panthers goaltender Chris Driedger, who recorded a shutout in his first career start on Nov. 30 (3-0 W vs. NSH), allowed his first goal of the season at 9:26 of the second period. His shutout streak of 89:26 from the first start of his NHL career was the eighth-longest such run in League history.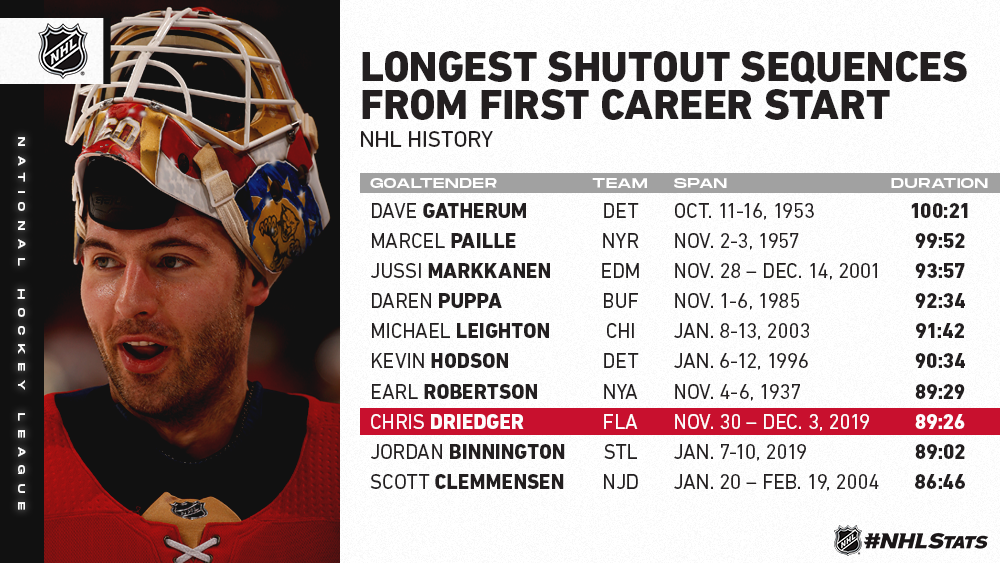 CANADIAN TEAMS EARN WINS AFTER HONORING ATHLETES
* Shea Weber (1-1—2) factored on two of four goals as the Canadiens defeated the Islanders to end an eight-game slide (0-5-3). Montreal honored 11 former captains in a pre-game ceremony at Bell Centre as part of the franchise's 110-year anniversary celebrations.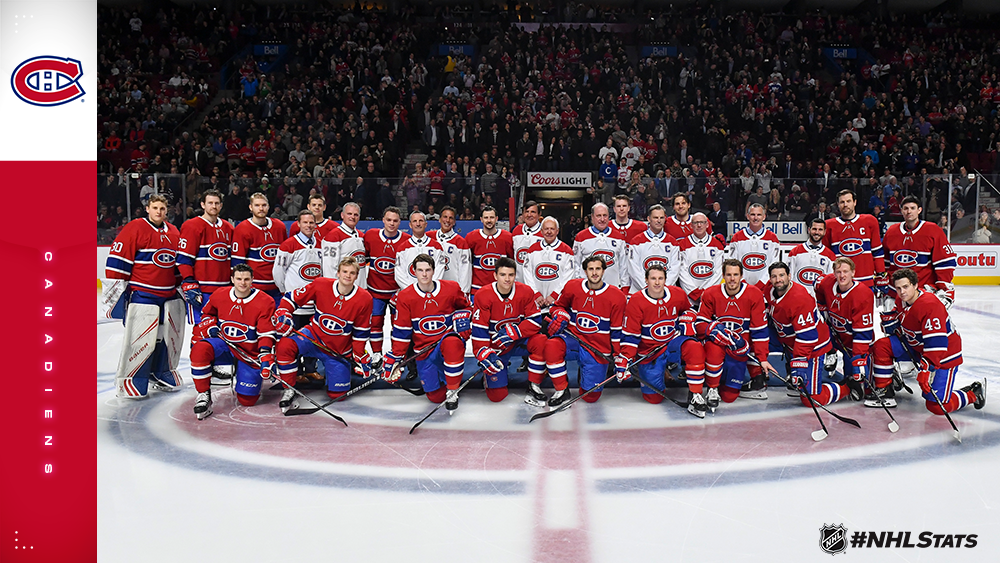 * Elias Pettersson scored while skating in his 100th career game to help the Canucks defeat the Senators after enshrining former player Alexandre Burrows into their Ring of Honour. Burrows, whose No. 14, name and image are now mounted permanently in Rogers Arena alongside six others, played for Vancouver across parts of 12 seasons from 2005-06 to 2016-17.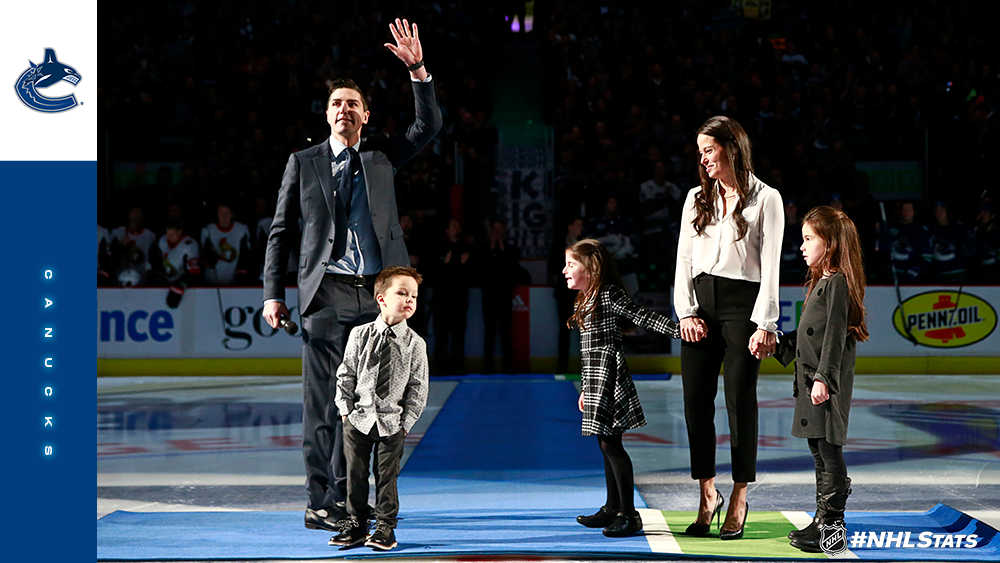 * The Jets defeated the Stars to improve to 7-2-0 in their last nine games on a night where they hosted the CFL's Winnipeg Blue Bombers, who recently won the 107th Grey Cup.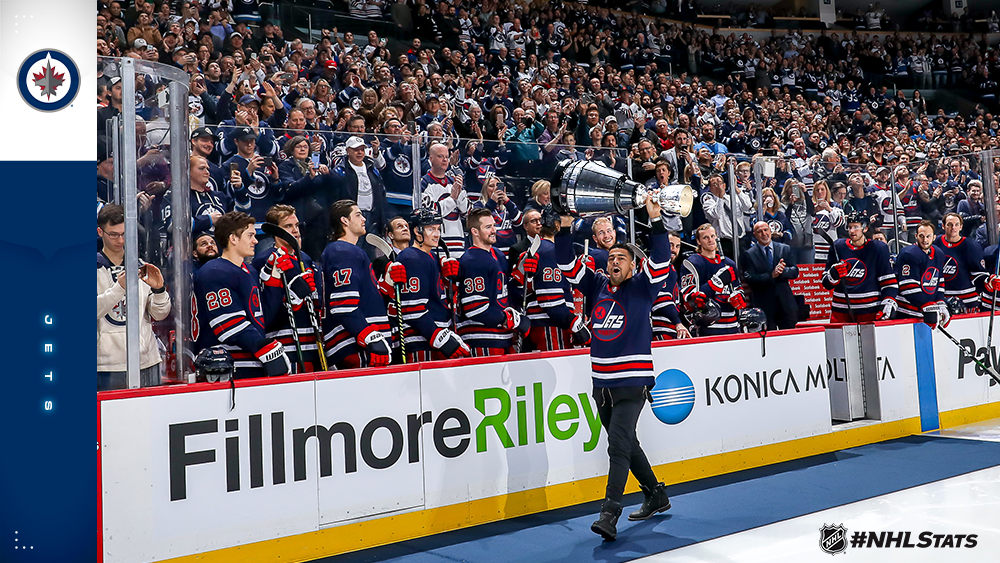 * Did You Know? The last instance of a Canada-based NHL franchise winning the Stanley Cup during the ensuing spring after a CFL team from the same city captured the Grey Cup occurred in 1988 (Edmonton Oilers and Edmonton Eskimos).
QUICK CLICKS
* NHL Commissioner Gary Bettman, Deputy Commissioner Bill Daly statement on Akim Aliu
* "VALIANT" documentary on Golden Knights' inaugural season now available
* Seattle NHL expansion team energized on one-year anniversary
* Matt Stajan retires from hockey, played 14 seasons in NHL
* Alain Nasreddine replaces John Hynes as Devils head coach
PREVIEW OF TODAY'S ACTION